The Executive Committee
Secretary-General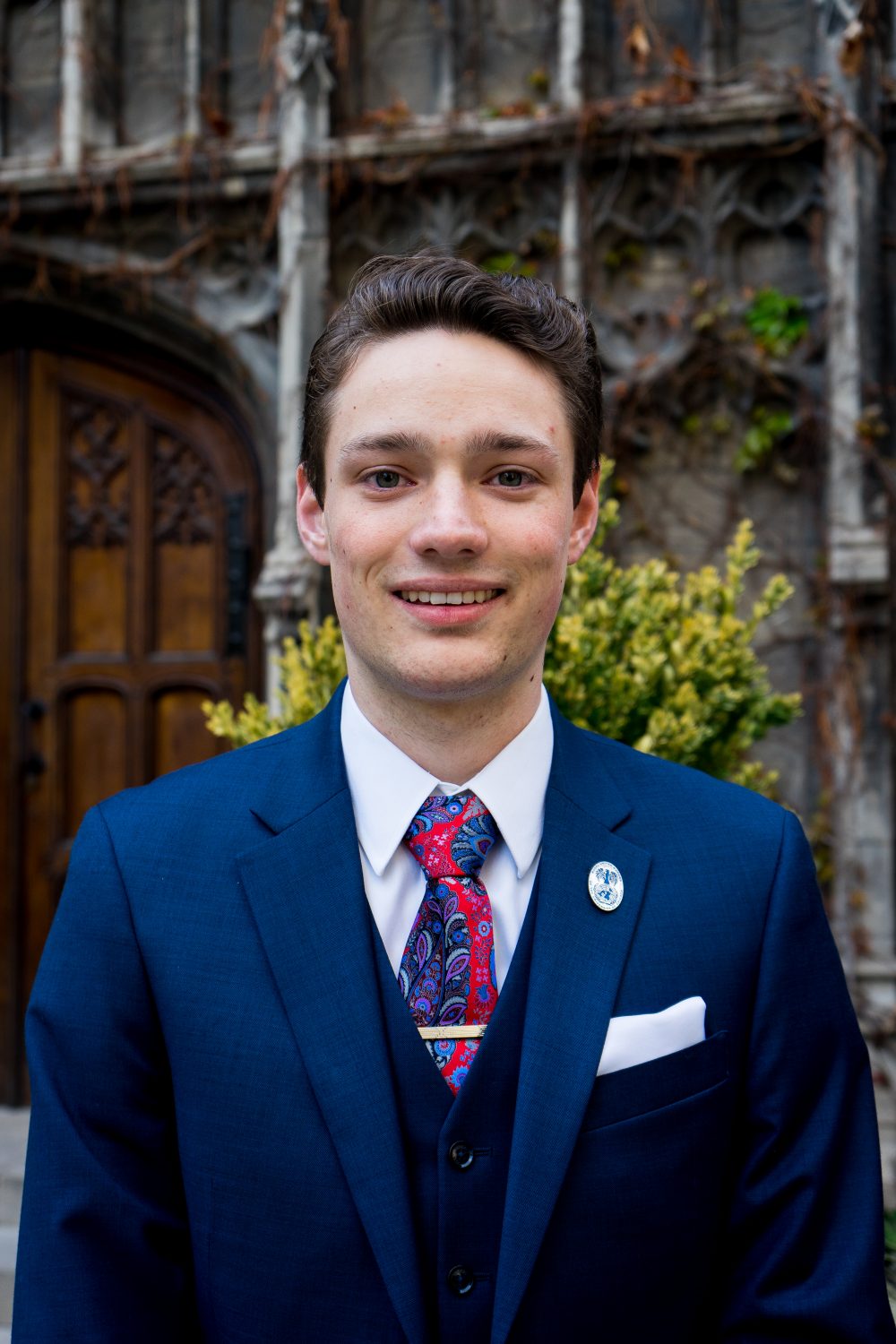 Mr. Jake Fiedler
Jake Fiedler is a Math and Physics double major in the class of 2021. He attended MUNUC 27, 28, and 29 as a delegate, and has since served as an Assistant Chair of the International Atomic Energy Agency at MUNUC 30, the Chair of the Economic and Financial Committee at MUNUC 31, and the Under-Secretary-General of the General Assembly at MUNUC 32. Aside from MUNUC, Jake enjoys long walks, the Halo franchise, and geometric measure theory. As Secretary-General, Jake hopes to help create the most engaging, educational, and exciting conference that MUNUC has ever had.
Chief Operating Officer
Mr. Isaac Kamber
Isaac is a Geographical Sciences and Near Eastern Languages & Civilizations major in the Class of 2021. He was last year's Under-Secretary-General for Continuous Crisis Committees. He previously served as Chair of the Cabinet of Uzbekistan, 1991 at MUNUC XXXI and Assistant Chair on the Imperial Government of Iran, 1945 at MUNUC XXX. Isaac is also involved with the University of Chicago's collegiate conference, ChoMUN, and competes as a member of their competitive team. In the little time that Isaac does not devote to MUN, he works as a Research Assistant at the Center for Spatial Data Science and orders excessive amounts of food via Uber Eats.
Member-at-Large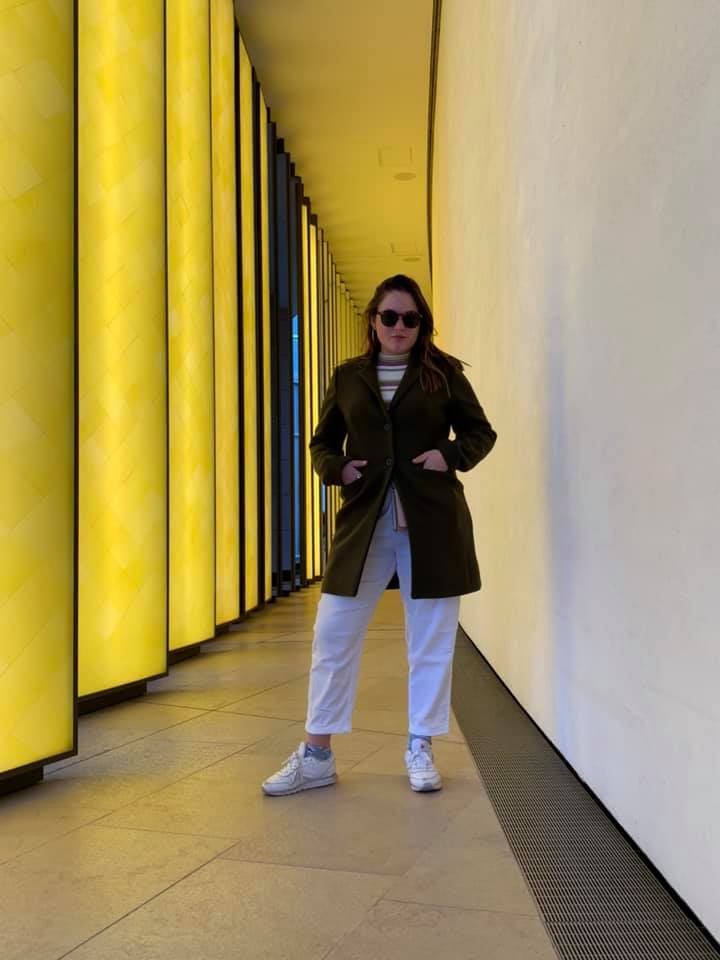 Ms. Camille Aguilar
Camille Aguilar is a fourth year English and Creative Writing double major, with a minor in philosophy. She is a proud resident of rural town on the outskirts of Philadelphia. Beyond 2 years as a high school delegate, she has been a member of MUNUC for four years. Her involvement began as an AC in UNHRC with a dais who grew close like family. The next year, she credits their support in encouraging her to become a chair in SOCHUM. For MUNUC 32, Camille joined the effort as a member of the administrative staff. Beyond MUNUC on campus, Camille is a member of the Pi Beta Phi fraternity, a writer for the Maroon and a photographer for Bite Magazine.
Chief Administrative Officer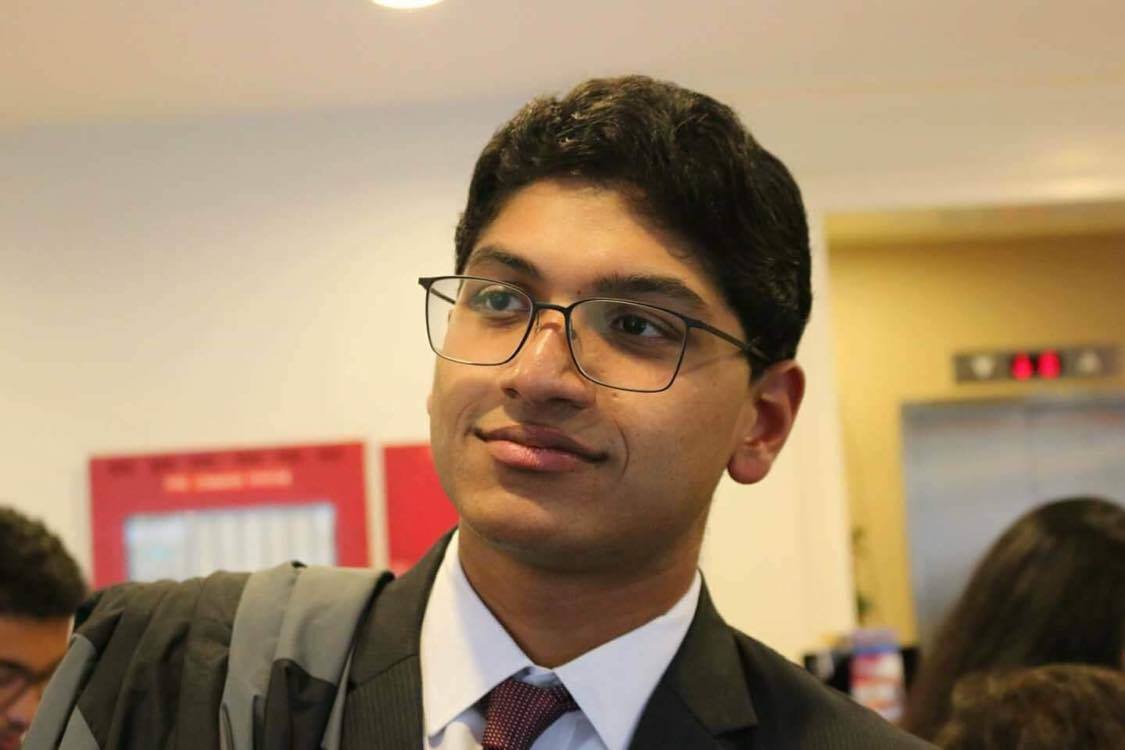 Mr. Pranav Pradeep
Pranav Pradeep is a member of the Class of 2022, studying Business Economics. Before taking on the position of Chief Administrative Officer, Pranav served as a member of the Admin Staff and then Deputy Director of Administration and is thrilled to continue his work within the Administrative side of MUNUC. Having been involved in Model UN since his freshman year of high school, he is excited to help facilitate MUNUC 33 and collaborate with a body of such excellent and inspired members to make this year the best conference yet. When he's not stressing about printing and selling merchandise, he can be found watching any and all movies – the worse the better!
Chief Financial Officer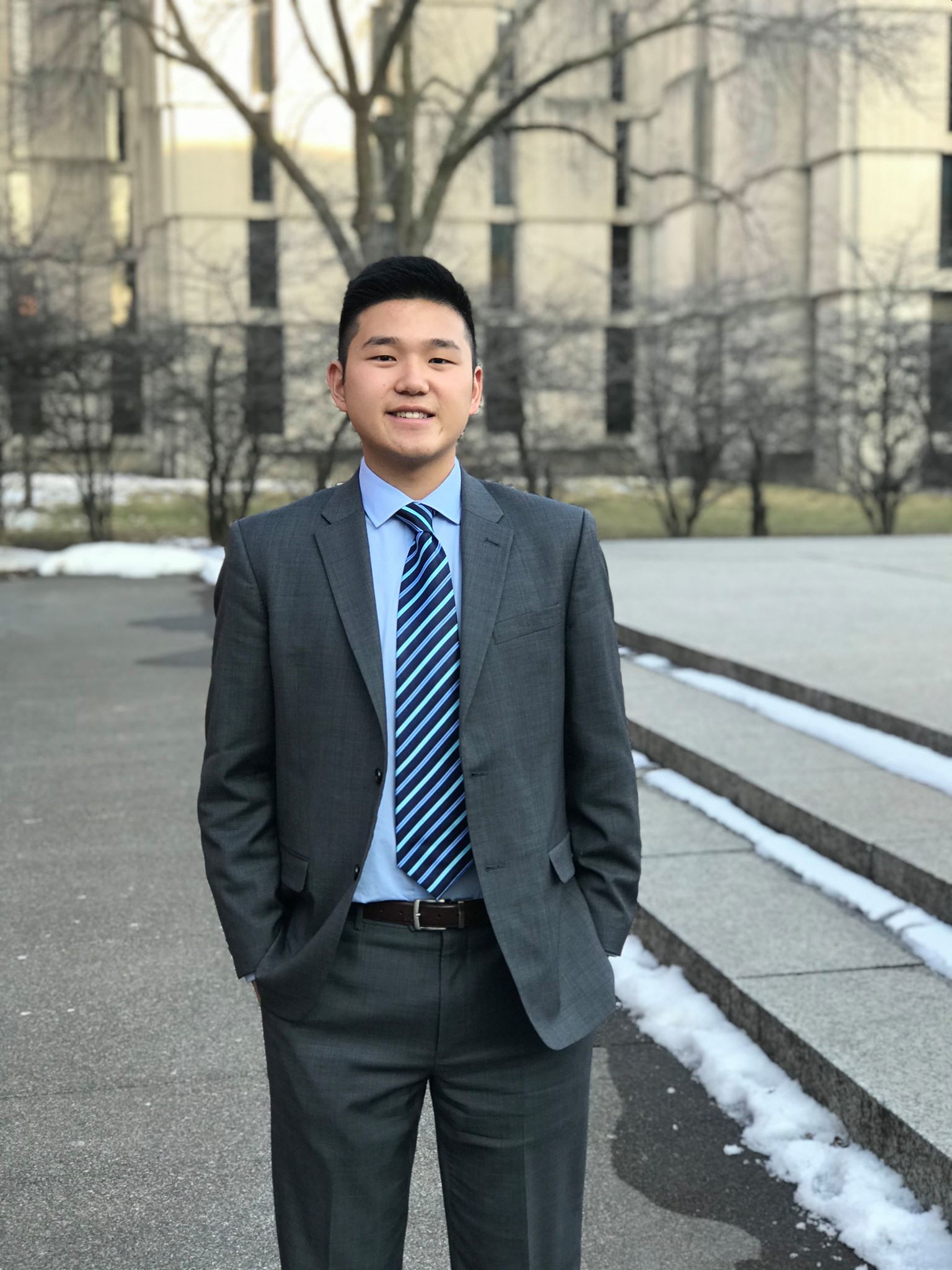 Mr. Dan Qi
Dan Qi is a second year at the University of Chicago, majoring in Economics. Prior to serving as the Chief Financial Officer of MUNUC 33, Dan served as the Deputy Director of Delegate Training in MUNUC 32 and as Moderator for DISEC in MUNUC 31. Dan has been doing Model UN since middle school, and he remains excited to be able to offer delegates a memorable and transformative experience at MUNUC 33. Outside of MUNUC, Dan sets for the UChicago Men's Volleyball Club Team and serves as a board member of the undergraduate financial society, Phoenix Funds.
Chief Strategy Officer
Mr. Jianyang Cheng
Jianyang Cheng is an Applied Mathematics and Economics major in the Class of 2021. Before serving as the Chief Strategy Officer for MUNUC 33, Jianyang served as the Chair for the United Nations Human Rights Council for MUNUC 31, and the Under-Secretary-General of Economic and Social Council at MUNUC32. Jianyang is excited to be part of the team to facilitate the best conference and dedicated to bringing MUNUC to more delegates. Outside of MUNUC, he can be found tutoring at the Department of Mathematics, jogging along the lakefront trail, and researching plane tickets to everywhere.
Chief Technology Officer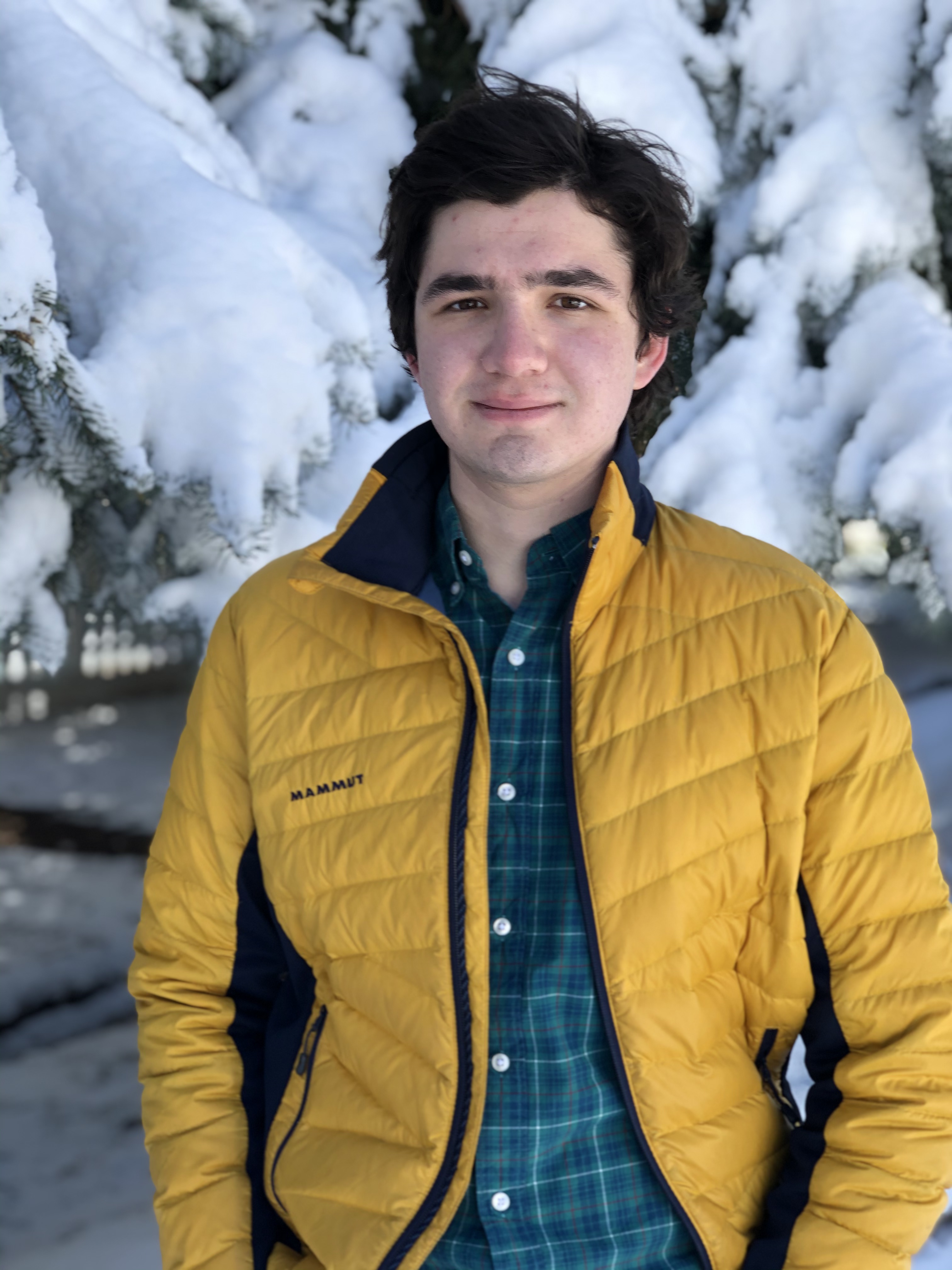 Mr. Caleb Hearst Sussman
Caleb H. Sussman is a History and Economics double-major and member of the Class of 2022. Before becoming the Chief Technology Officer for MUNUC 33, Caleb served as an administrative staffer at MUNUC 32 and as moderator of OPEC, 1978 at MUNUC 31. A graduate of the Browning School in New York City, Caleb spent four years as a delegate at ILMUNC and is inspired and excited to help create an experience as exhilarating and transformative as the Model UN experience he once had. Though Caleb is the Chief Technology Officer, he also has a penchant for retro technology and enjoys collecting fountain pens, typewriters, Nineteenth-century waffle irons, and copper cookware. Outside of MUNUC, Caleb is the Opera and Classical Music Critic for the Chicago Maroon, the President of the UChicago Fencing Team, and the student director of the Undergraduate Center for Experimental Economics.
Chief of Staff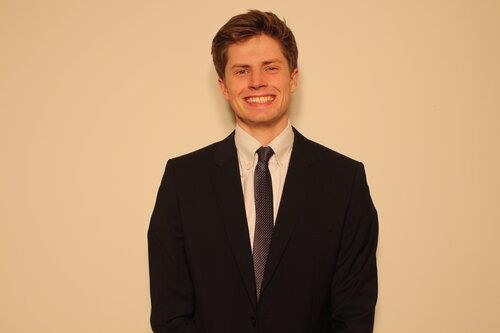 Mr. Daniel Rowe
Dan Rowe is currently a third year, and is thrilled to be serving as the Chief of Staff for MUNUC 33. He is majoring in Creative Writing and Economics, but outside of academics, he is active in tutoring, Model UN, and tour guiding at the University of Chicago. His MUNUC experience includes being an Assistant Chair for Hoover's Cabinet and being the Crisis Director for the Cabinet of Mexico 1988. Taking a less chaotic role this year, Dan is excited to create a hype-filled member experience for the wonderful people who make MUNUC happen. Between his busy school life and MUNUC planning, Dan is sure to spend time baking endless amounts of bread.
Director of Outreach
Mr. Nicholas Thom
Nicholas Thom is a third year in the College majoring in Molecular Engineering (Biology Track), with a minor in Computer Science. His past experience in MUNUC includes working on the Admin team last year for MUNUC 32 and is excited to serve as the first Director of Outreach for MUNUC 33. He hopes to expand the conference and bring MUNUC to brand new delegates from around the world. Other than MUNUC, Nick can be found playing Pokemon ROMs and researching the dynamics of cellular maturation with the Tay Lab. Feel free to reach out to him if you have questions regarding the in person or online conference.
Under-Secretary-General for the General Assembly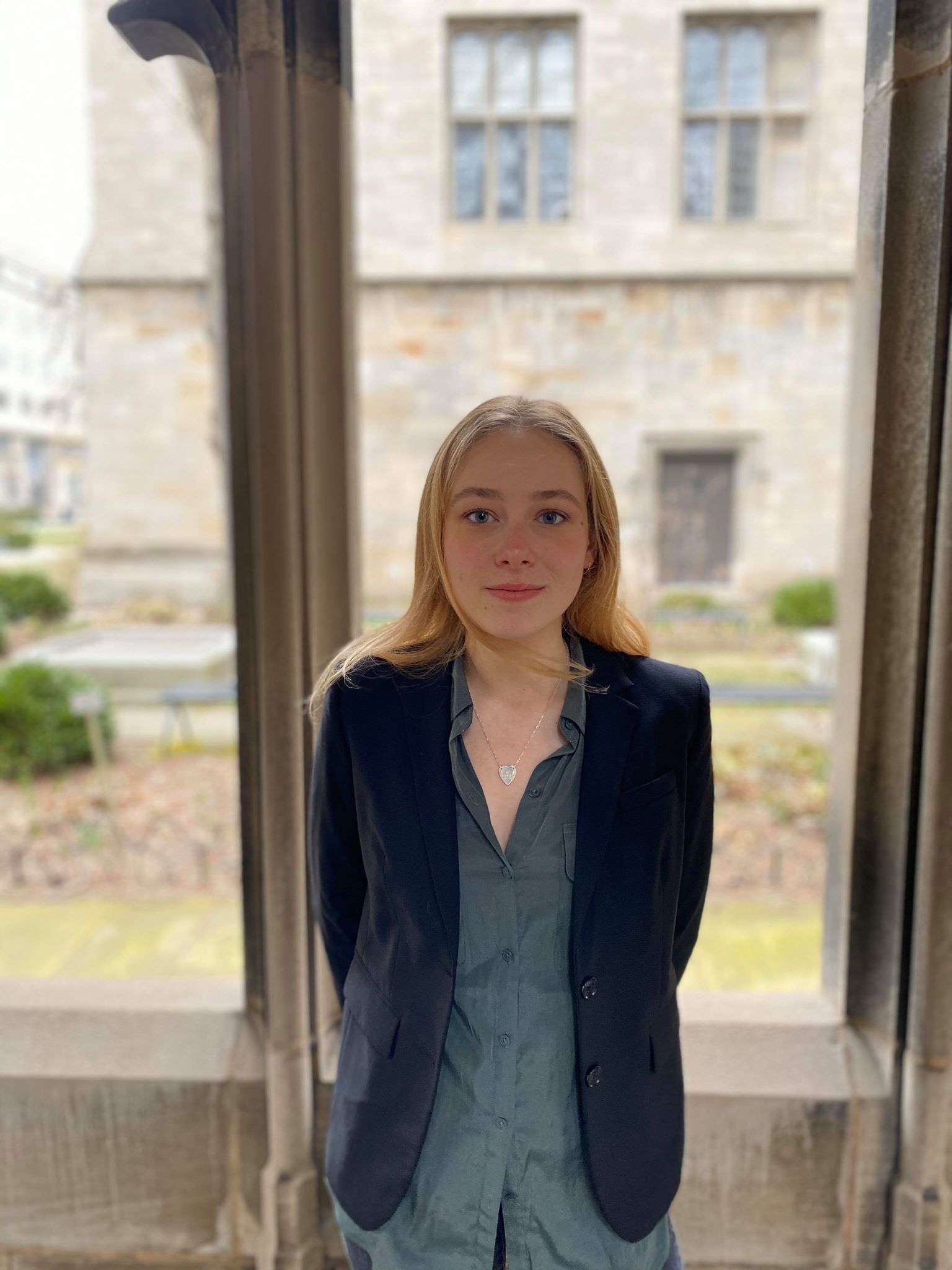 Ms. Stasya Rodionova
Stasya Rodionova is a third year at the College majoring in political science and double minoring in statistics and Eastern European studies. Before taking on the role of Under Secretary General of General Assemblies, she served as the moderator for UNESCO at MUNUC 31 and chair for ECOFIN at MUNUC 32. Outside of MUNUC, Stasya writes for MODA (UChicago's student run fashion publication), participates in ChoMUN (UChicago's college Model UN conference), runs the Russian and Eastern European student cultural organization on campus, and enjoys making very specific Spotify playlists. As someone who has been on both the delegate and the dais sides of a Model UN conference, Stasya is looking forward to giving back to the community that shaped her and hopes that delegates have a memorable and educational time at MUNUC 33.
Under-Secretary-General for the Economic and Social Council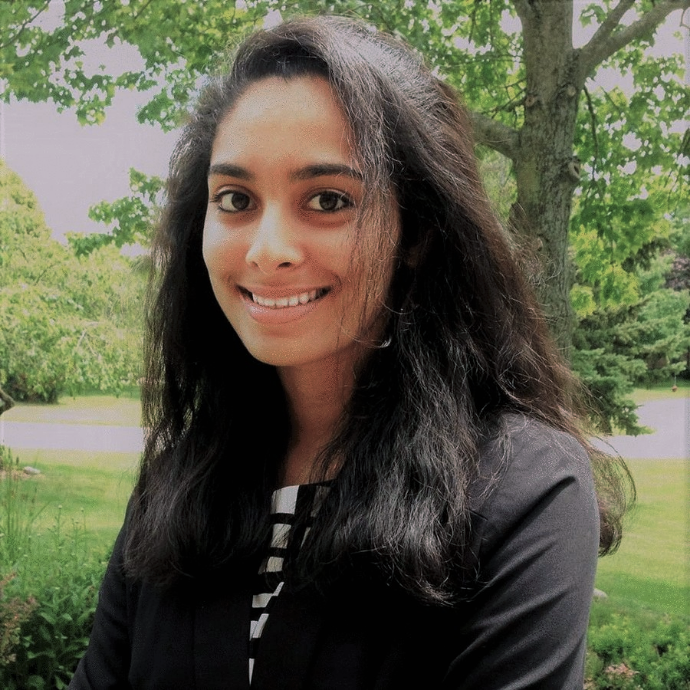 Ms. Aparna Jayashankar
Aparna Jayashankar is a Third-Year in the College, majoring in Economics and Public Policy. She is eager to serve as the Under-Secretary-General for ECOSOC in MUNUC 33, after chairing the UN World Tourism Organization in MUNUC 32 and being an Assistant Chair for the UN Human Rights Council in MUNUC 31. She cannot wait to meet the new members and delegates for this year's conference and hopes to help create the best MUNUC yet. Outside of MUNUC, she enjoys working as an intern for Shakti, baking, and drinking copious amounts of tea.
Under-Secretary-General for Regional Bodies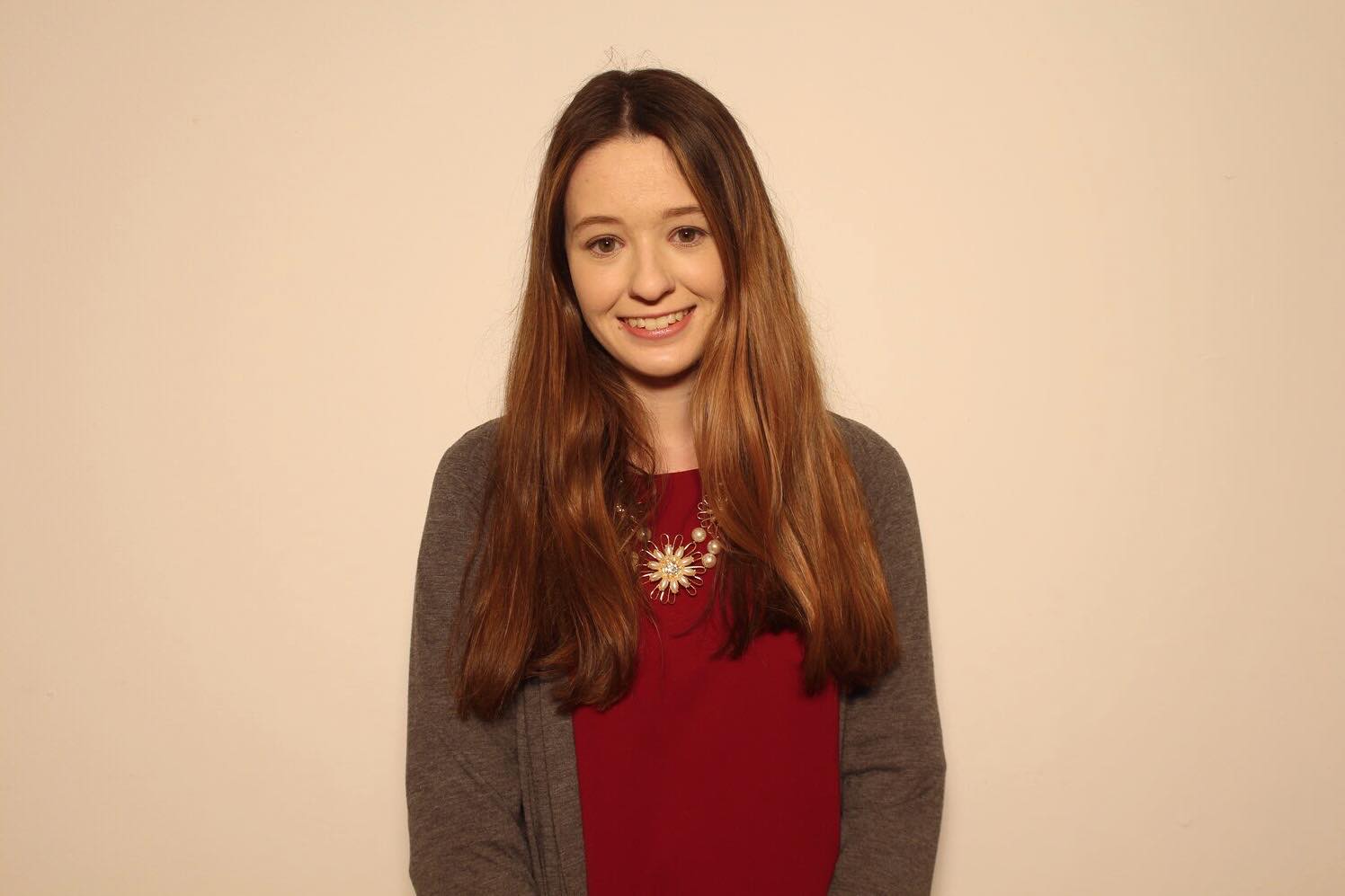 Ms. Abby Jackman
Abby Jackman is a public policy and political science major in the Class of 2022. Before becoming the USG for regional bodies, she has been the chair for the Economic Community of West African States and an Assistant Chair for the Paris Peace Conference. She is also an Executive for the college conference that the University of Chicago hosts, ChoMUN. Outside of the MUN, Abby is an active member in her sorority, edits for the school newspaper, and spends way too much time watching Netflix when she should be doing homework.
Under-Secretary-General for Specialized Agencies
Mr. Jacob Sims Speyer
Jacob Sims Speyer is in Public Policy major in the Class of 2021. This is his second year in the position. Jacob was previously an Assistant Chair for the United Nations Security Council at MUNUC 30, and the Chair of the International Civil Aviation Organization at MUNUC 31. He is thrilled to work alongside both his Executives and the rest of ExCom as they continue to build upon MUNUC's reputation for excellence. Outside of Model UN, Jacob serves on the Executive Administration Board of UChicago Hillel, works in the UChicago Admissions Office, and is an Economics Research Assistant.
Under-Secretary-General for Hybrid Commitee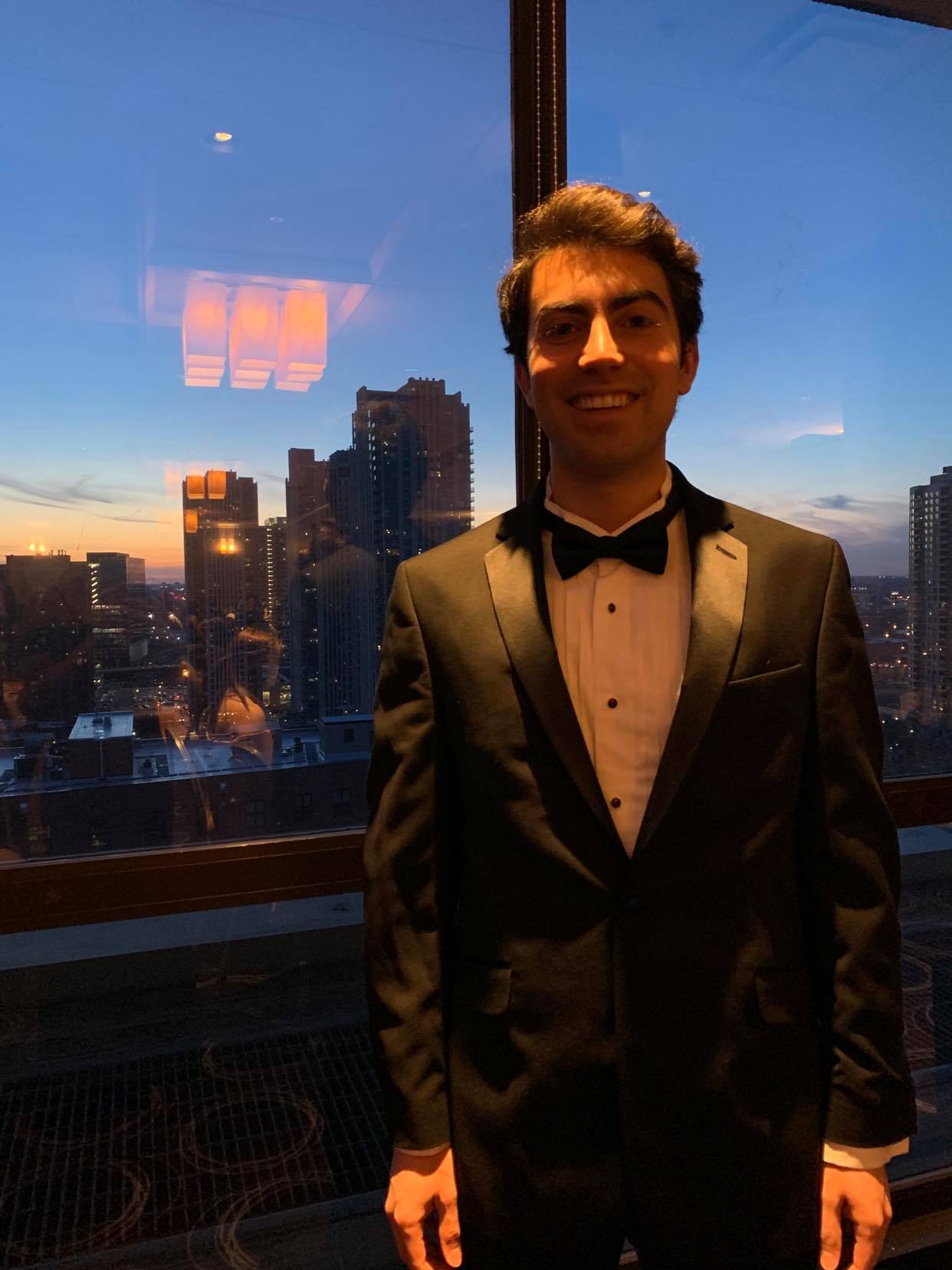 Mr. Alexander Vinarov
Alexander Vinarov is a rising third year at The University of Chicago, majoring in Environmental Science and History. On campus, he is involved with UChicago's college conference (ChoMUN), with the Model UN travel team, and with the Club Tennis travel team. He cannot wait to see all of the hard work delegates will put in throughout conference, especially in the excitingly unique hybrid committees! Feel free to reach out with any questions or stop him around conference.
Under-Secretary-General for Continuous Crisis Committees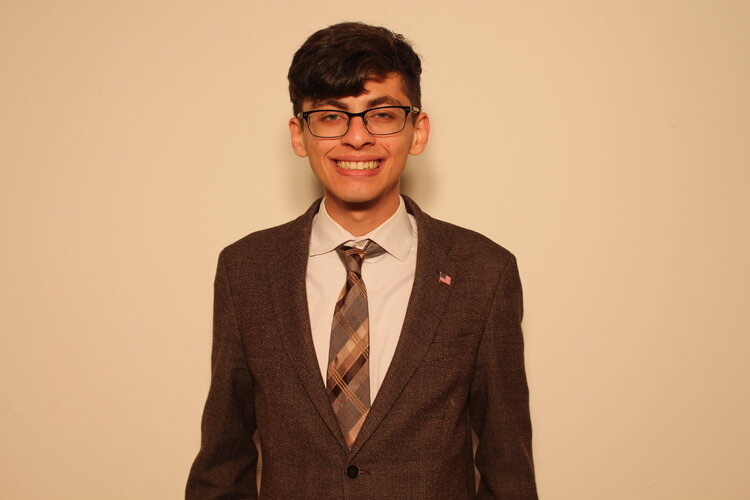 Mr. Devin Haas
Devin Haas is a third-year student at UChicago majoring in Anthropology and minoring in Theater and Performance Studies. He is elated to be spending his sixth MUNUC as the Under-Secretary-General of Continuous Crisis. He was the chair of the Cabinet of Armenia at MUNUC 32, an assistant chair on the Cabinet of Chile at MUNUC 31, and participated as a delegate at MUNUC 28, 29, and 30. When he isn't working on Model United Nations, Devin enjoys writing musicals, growing carnivorous plants, and trying to backpack other countries on shoestring budgets.