The Executive Committee
Secretary-General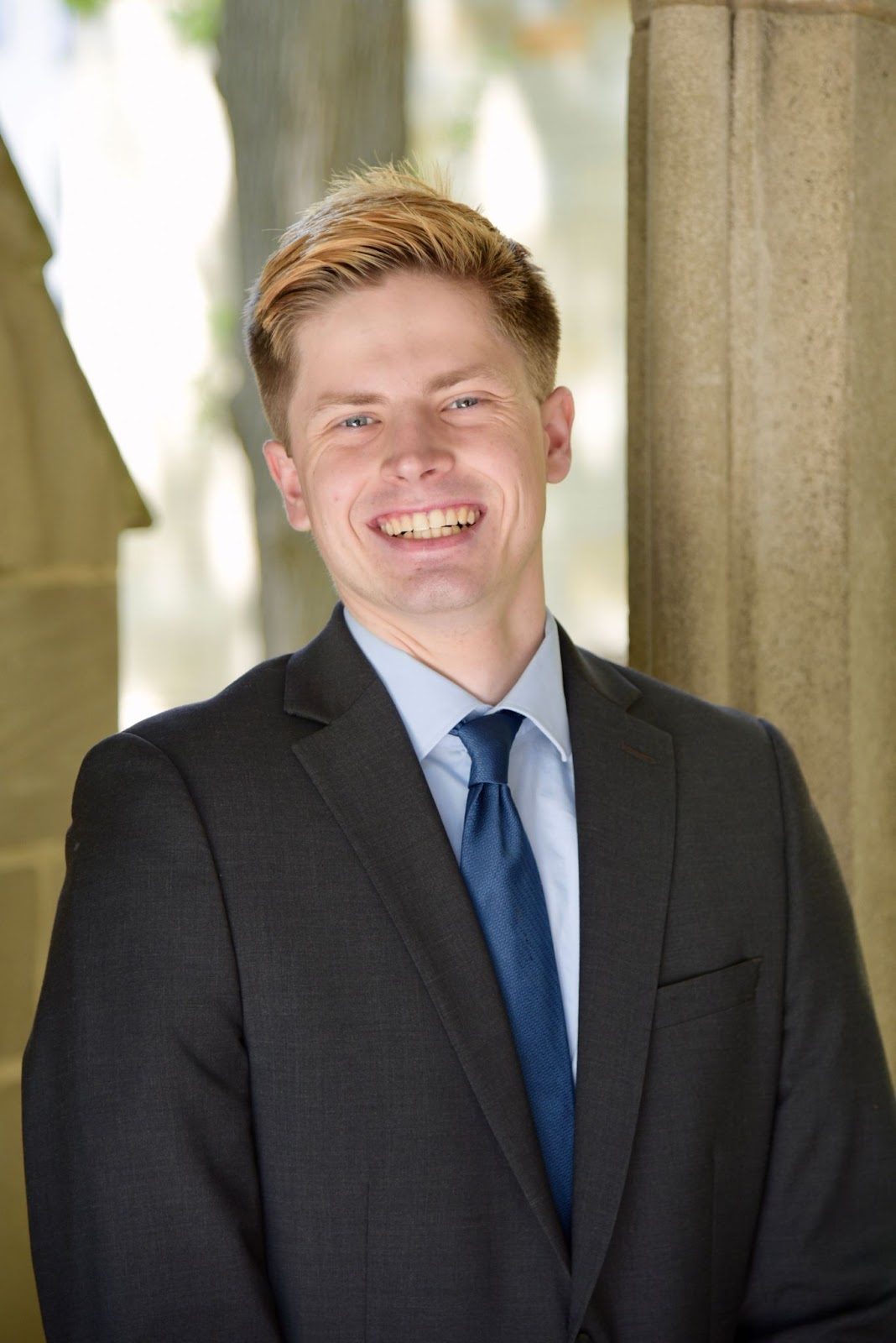 Mr. Dan Rowe (he/him)
Dan is a fourth-year at the University of Chicago, majoring in Economics and Creative Writing, and minoring in Astrophysics. In previous MUNUC conferences, he has served as the Chief of Staff, the Crisis Director for the Cabinet of Mexico, and the Chair for multiple international conferences. Outside of MUNUC, Dan is involved in UChicago's travel MUN Team, the admissions office, and tutoring programming. He is honored to serve as the Secretary-General for MUNUC 34. While it has been a challenging time to explore educational opportunities out of the classroom, he is excited for MUNUC to restore the intellectual curiosity of Model UN.
Chief Operating Officer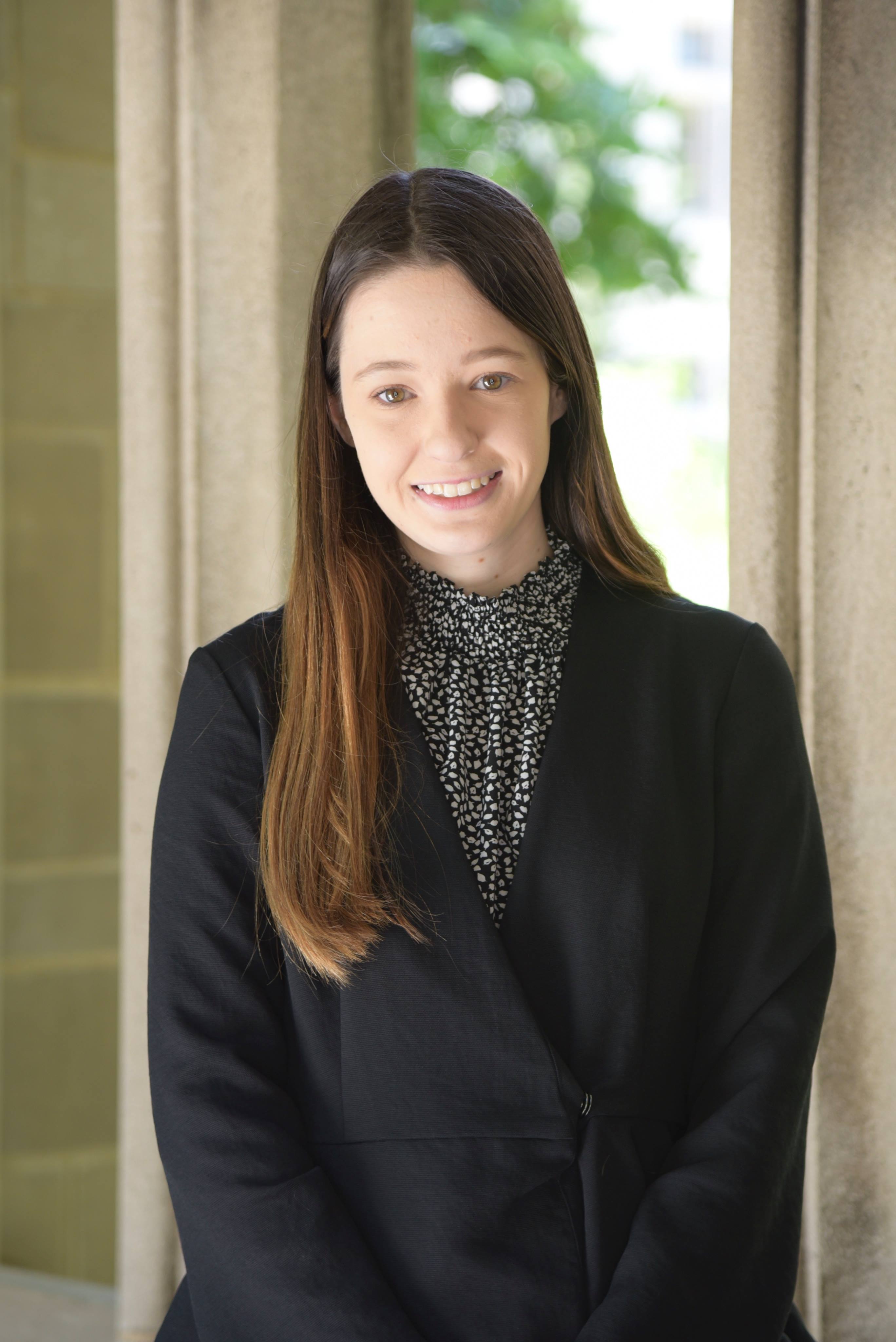 Ms. Abby Jackman (she/her)
Abby Jackman is a public policy and political science major in the Class of 2022. Before becoming the COO for MUNUC 34, she was last year's USG of regional bodies, has been the chair for the Economic Community of West African States and an Assistant Chair for the Paris Peace Conference. She is also a chair for the college conference that the University of Chicago hosts, ChoMUN. Outside of MUN, Abby is an active member in her sorority, does research for a law school professor, and spends too much time of Netflix.
Member-at-Large
Ms. Karina Holbrook (she/her)
Chief Strategy Officer
Ms. Aparna Jayashankar (she/her)
Aparna Jayashankar is majoring in Public Policy and Economics with a minor in Inequality, Social Problems, and Change. Last year, she served as the Under-Secretary-General for ECOSOC, and in MUNUC 32, she was the Chair for the UN World Tourism Organization. In her time spent outside of MUNUC, she interns for National Center for Law and Economic Justice, participates in ChoMUN, goes on spontaneous walks, and experiments with new (sometimes even successful!) recipes.
Chief Administrative Officer
Mr. Gil Rosenthal (he/him)
Gil Rosenthal is a third year in the college pursuing a Dual Degree BS/MS in Computer Science. He has competed on UChicago's travel Model UN team for the past 2 years along with Crisis Directing the USPS at ChoMUN last year, in addition to serving as Deputy Director of Administration for MUNUC last year. When not doing MUN, he is an avid Mario Kart player and connaisseur of All You Can Eat Sushi restaurants, and enjoys exploring the forests around his home with his dog.
Chief Financial Officer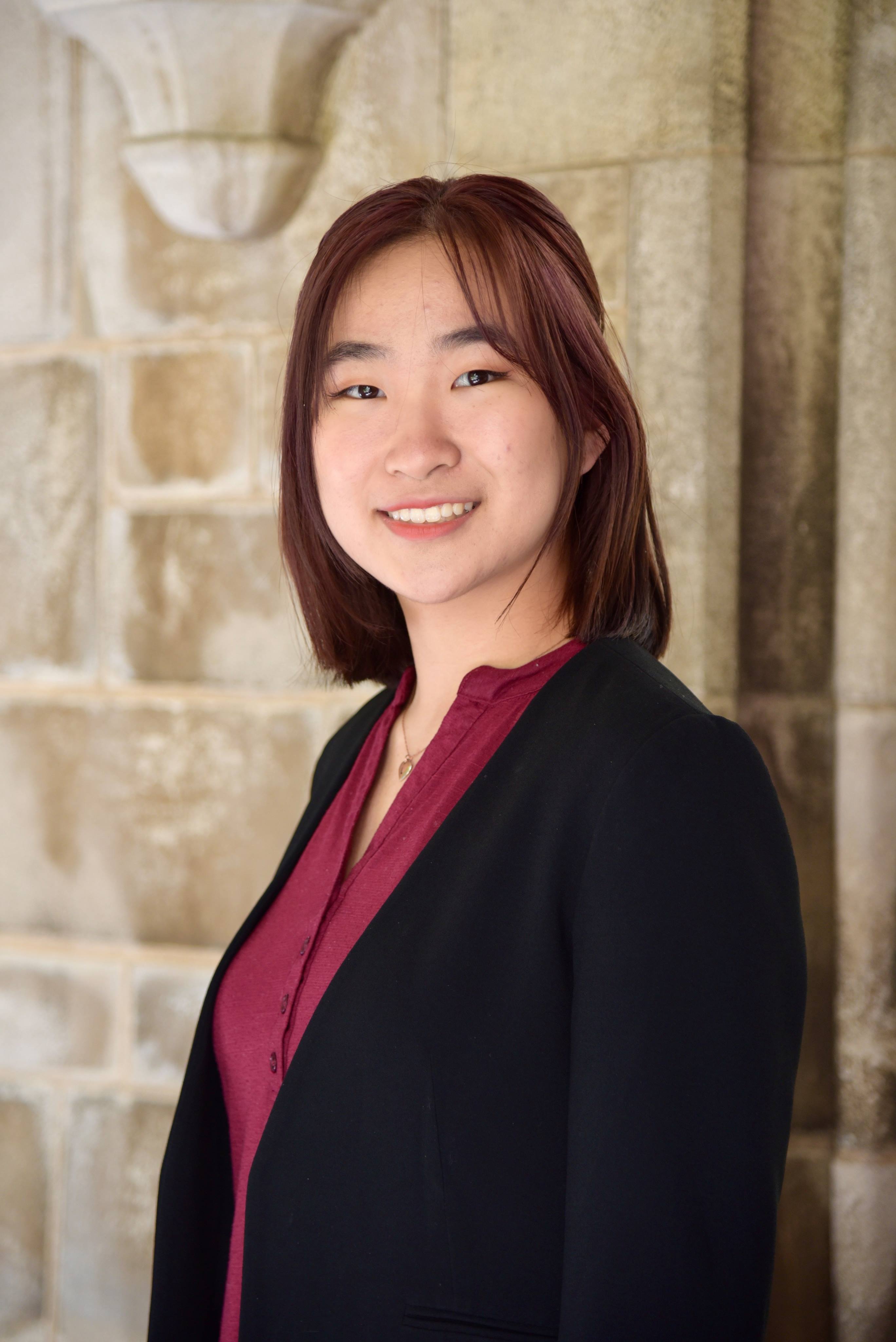 Ms. Laura Liu (she/her)
Laura Liu is a Mathematics and Economics double major and a member of the Class of 2023. Prior to serving as the Chief Financial Officer of MUNUC 34, Laura served as the Deputy Director of Branding for MUNUC 33 and as an Admin Staff member for MUNUC 32. She is incredibly excited to continue to build MUNUC as the best student organization on campus. Outside of MUNUC, you can find Laura gaming, baking, or FaceTiming her cat Sesame.
Chief Technology Officer
Mr. Will Scarborough (he/him)
Will Scarborough is a Computer Science and Economics double-major and member of the Class of 2023. Before becoming the Chief Technology Officer for MUNUC 34, Will served as an administrative staffer at MUNUC 32 and as Deputy Director of Technology at MUNUC 33. In addition to Model UN, Will is a member of the Archery Team and interns for the department of Chicago Studies on campus.
Chief of Staff
Ms. Carolyn Castroblanco (she/her)
Director of Outreach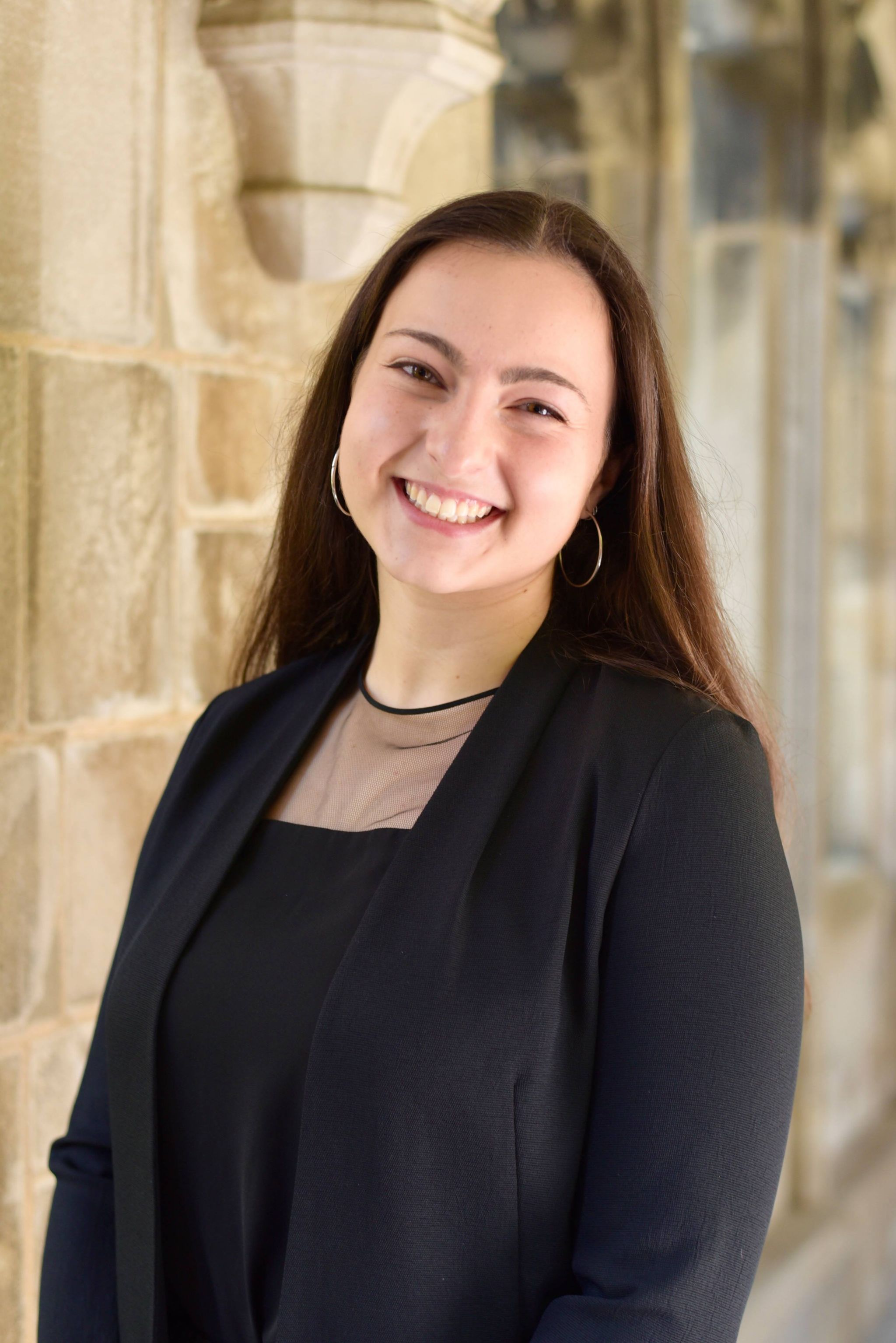 Ms. Shira Aronson (she/her)
Shira Aronson is an Economics major in the class of 2023, with a double minor in Gender and Sexuality Studies and Religious Studies. She has previously served as an Assistant Chair for the Economic Community of West African States at MUNUC 32 and as Deputy Director of Delegate Training at MUNUC 33. Having been involved in Model UN since her freshman year of high school, Shira is looking forward to utilizing her position as DO to increase MUNUC's accessibility and reach. Outside of MUNUC, Shira is also a campus tour guide and conducts research in psychology.
Under-Secretary-General for the General Assembly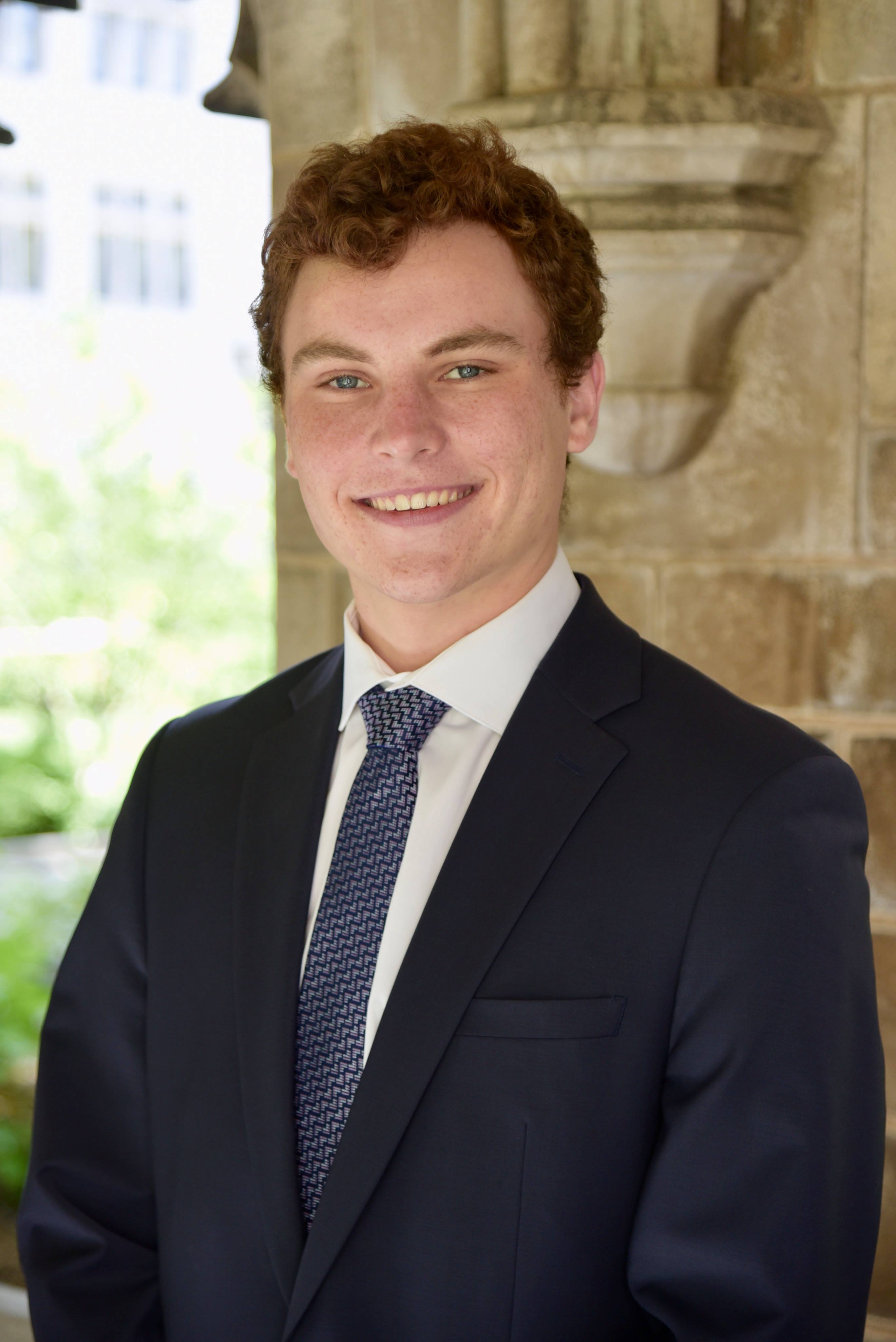 Mr. Scott Smith (he/him)
Scott Smith is a Political Science and Public Policy Studies double major in the class of 2022. He attended MUNUC 27, 28, 29, and 30 as a delegate, and has since served as the Moderator for the UNHCR at MUNUC 31, the Chair of DISEC at MUNUC 32, and the Chair of the AIIB at MUNUC 33. Outside of MUNUC, Scott also serves as a Crisis Director for our college conference ChoMUN, enjoys long runs along the lake, and spends his free time playing Catan with his roommates. He could not be more excited to serve as the Under-Secretary-General of the General Assembly at his eighth and final MUNUC.
Under-Secretary-General for the Economic and Social Council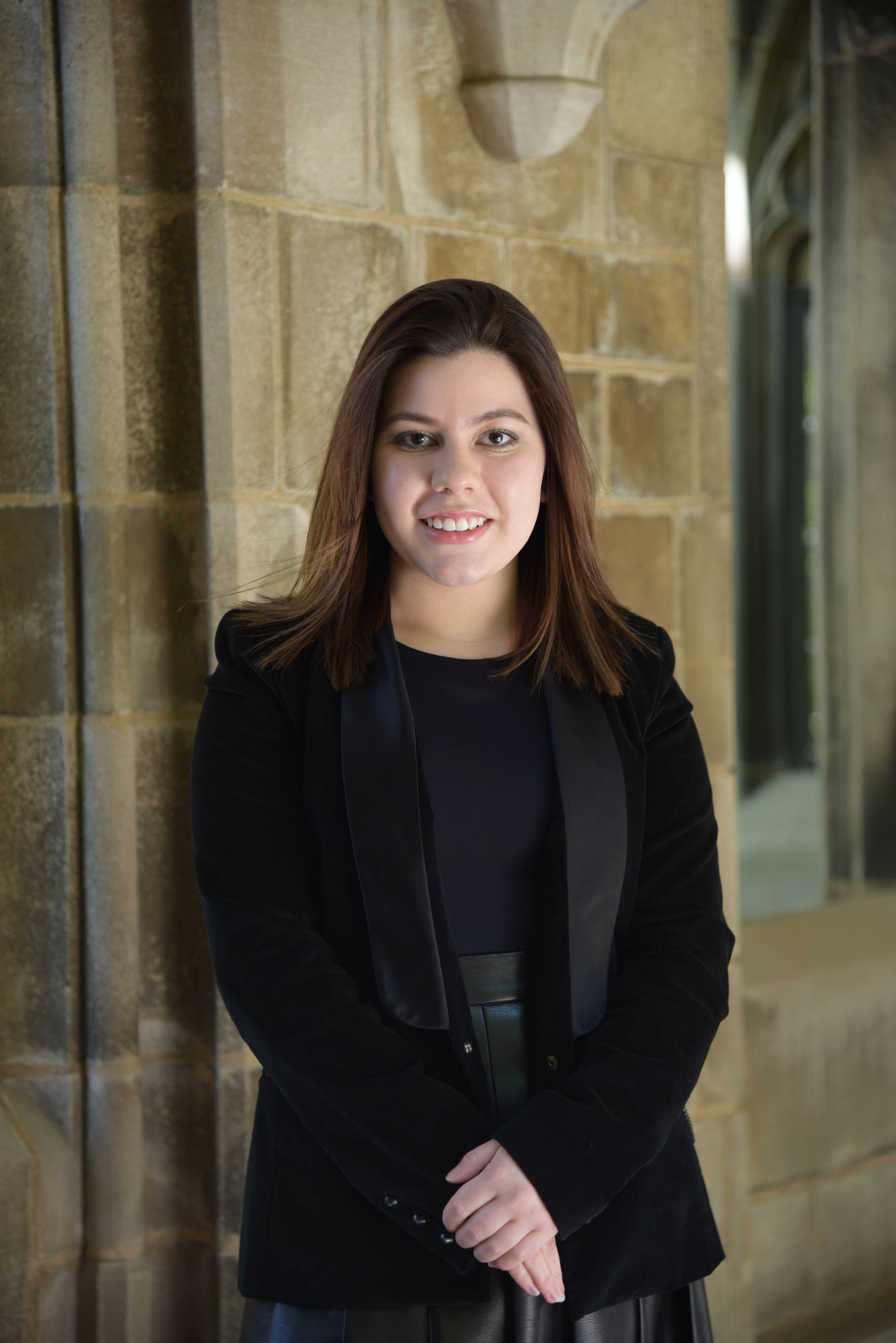 Ms. Isabel Álvarez (she/her)
Isabel Álvarez is third year in the College majoring in Political Science and Romance Languages and Literatures. Before becoming the USG for ECOSOC in MUNUC 34, she served as Chair of UNHRC in MUNUC 33 and as an Assistant Chair of SOCHUM in MUNUC 32. Outside of MUNUC, she has interned for a Chilean think tank and an international civil society organzation. She is very passionate about Latin American politics, political epistemology and diplomacy. Isabel is thrilled to be working closely with ExCom and ECOSOC Executives to create the best MUNUC experience possible. And she is looking forward to meeting the delegates participating in the conference, and seeing their hard work and dedication.
Under-Secretary-General for Regional Bodies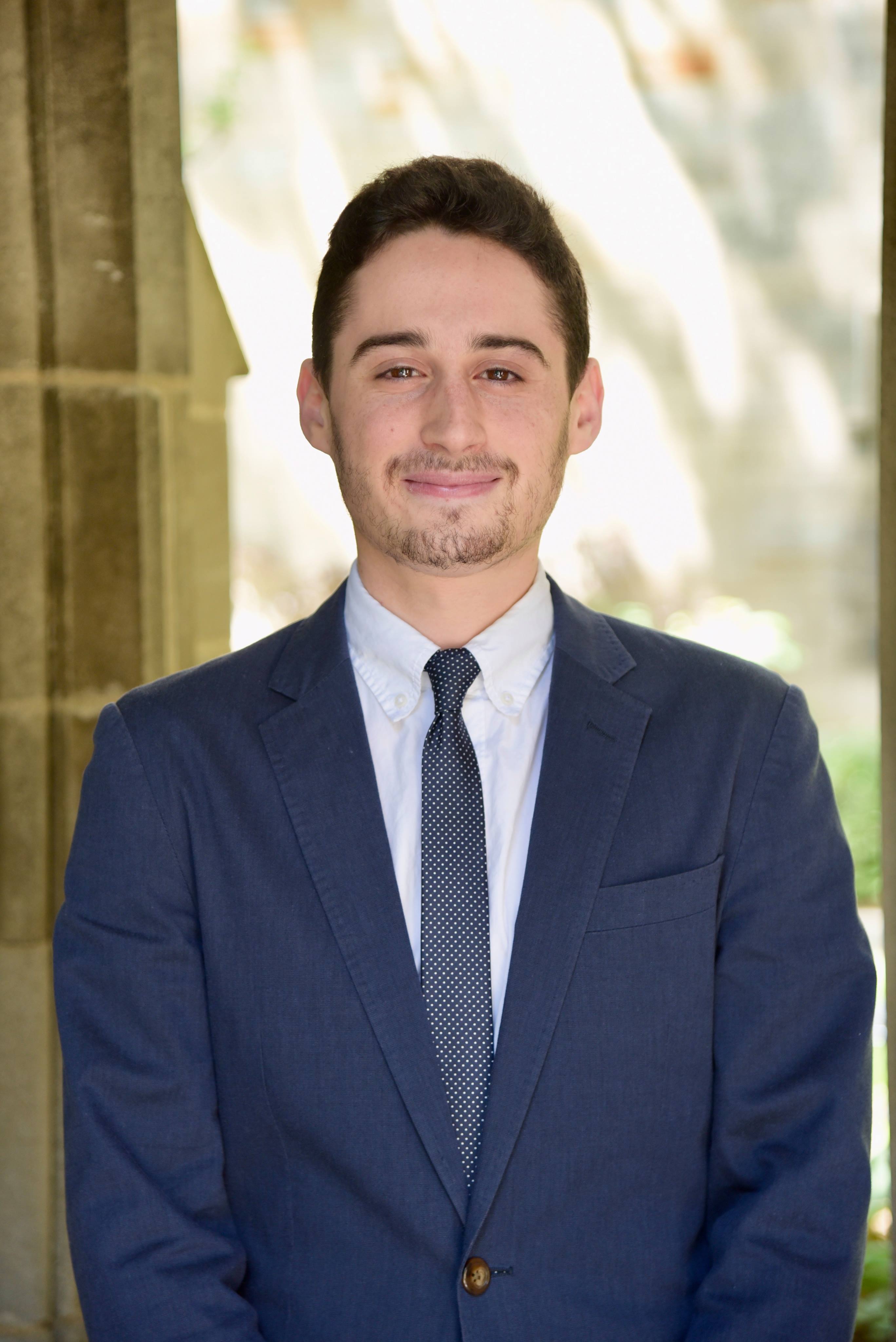 Mr. Josh Quirk (he/him)
Josh Quirk is a third year in the college, majoring in Law, Letters & Society and minoring in Spanish. After two years of Model UN in high school, he served as an AC for the UNSC at MUNUC 32 and Crisis Director for the Pacific Islands Forum at MUNUC 33. Josh is also involved as a Crisis Director with the university's collegiate conference, ChoMUN. Outside of MUN, he works for the Neighborhood Schools Program in a Pre-K classroom, serves as a board member on the NSP's Leadership Corps, and plays club soccer.
Under-Secretary-General for Specialized Agencies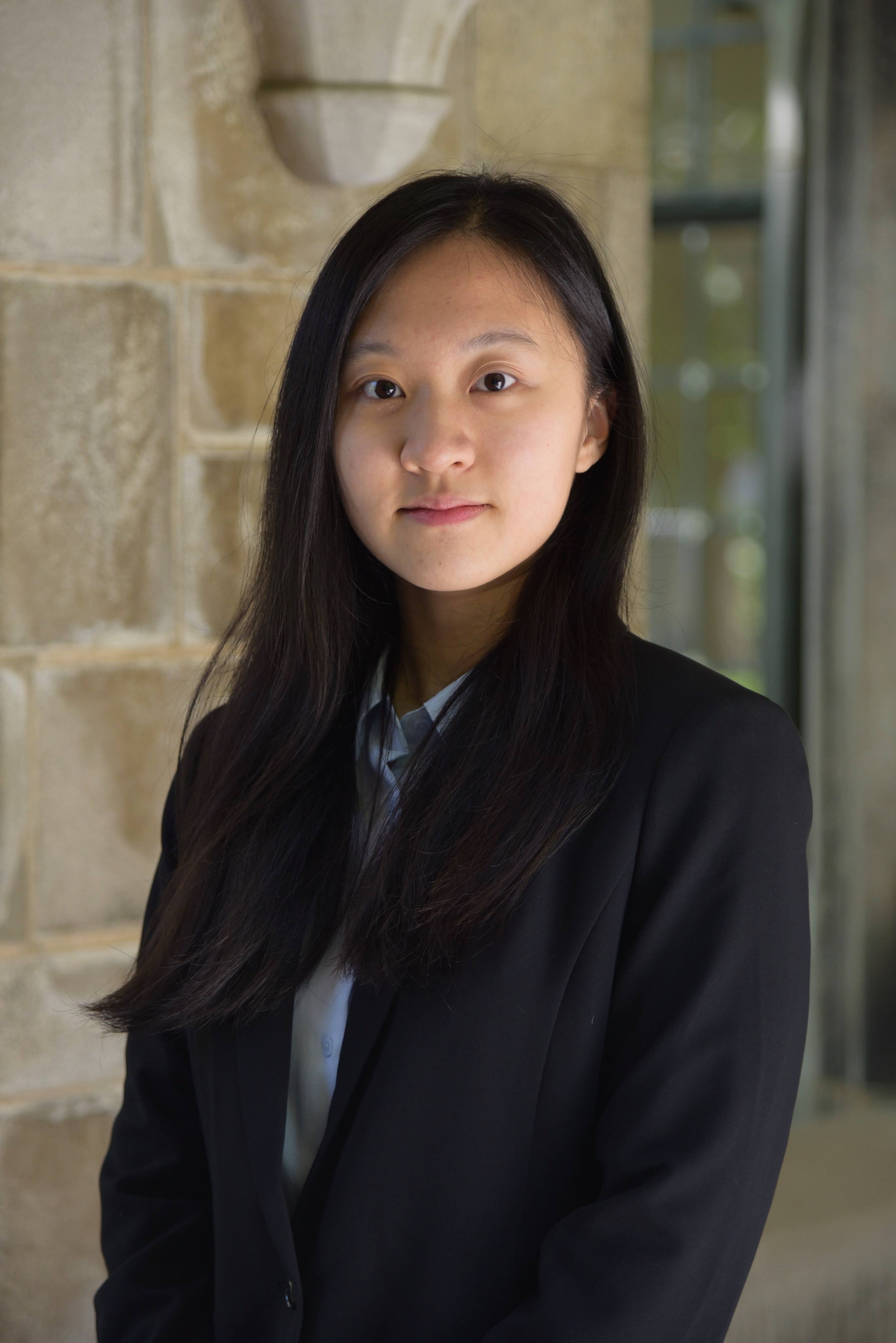 Ms. Jingwen Zhang (she/her)
Jingwen Zhang is a third-year student at UChicago majoring in Mathematics and Political Science. This is Jingwen's third year with MUNUC. She was the Chair for ECOSOC Special Meetings on Emergency Situations at MUNUC 33, and before that she served as an Assistant Chair for UN World Tourism Organization at MUNUC 32. Outside MUNUC, she is a popping dancer (popper) of UChicago's hip hop dance crew. When not doing any work, she loves playing with her foster rabbit, trying out new grocery products, and biking along Chicago's lakefront trail.
Under-Secretary-General for Hybrid Commitee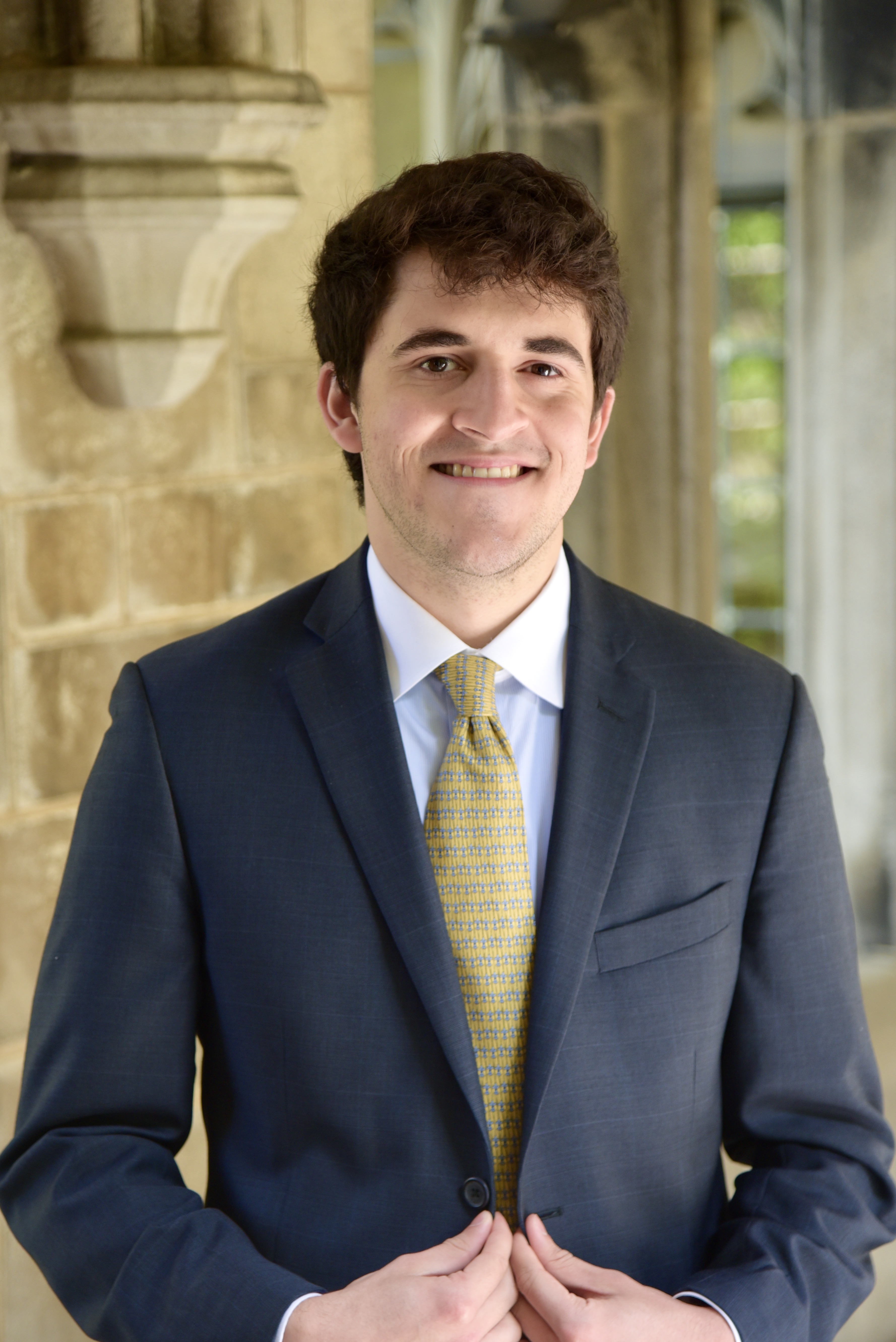 Mr. Joseph Pinto (he/him)
Joseph is a triple major in Mathematics, Economics, and Chemistry in the Class of 2023. Before taking the role of Under-Secretary-General of Hybrids at MUNUC XXXIV, Joseph served as a chair for the Pacific Islands Forum regional body at MUNUC XXXIII and an assistant chair for the Obama 2008 crisis committee at MUNUC XXXII. Joseph is also involved with the University of Chicago's collegiate level conference, ChoMUN, where he has served as a crisis director for two committees. Outside of Model UN, Joseph is a Project Manager for Maroon Tutor Match, is a Research Assistant for the Department of Chemistry, and stress-bakes an unhealthy amount (but makes really good bread!).
Under-Secretary-General for Continuous Crisis Committees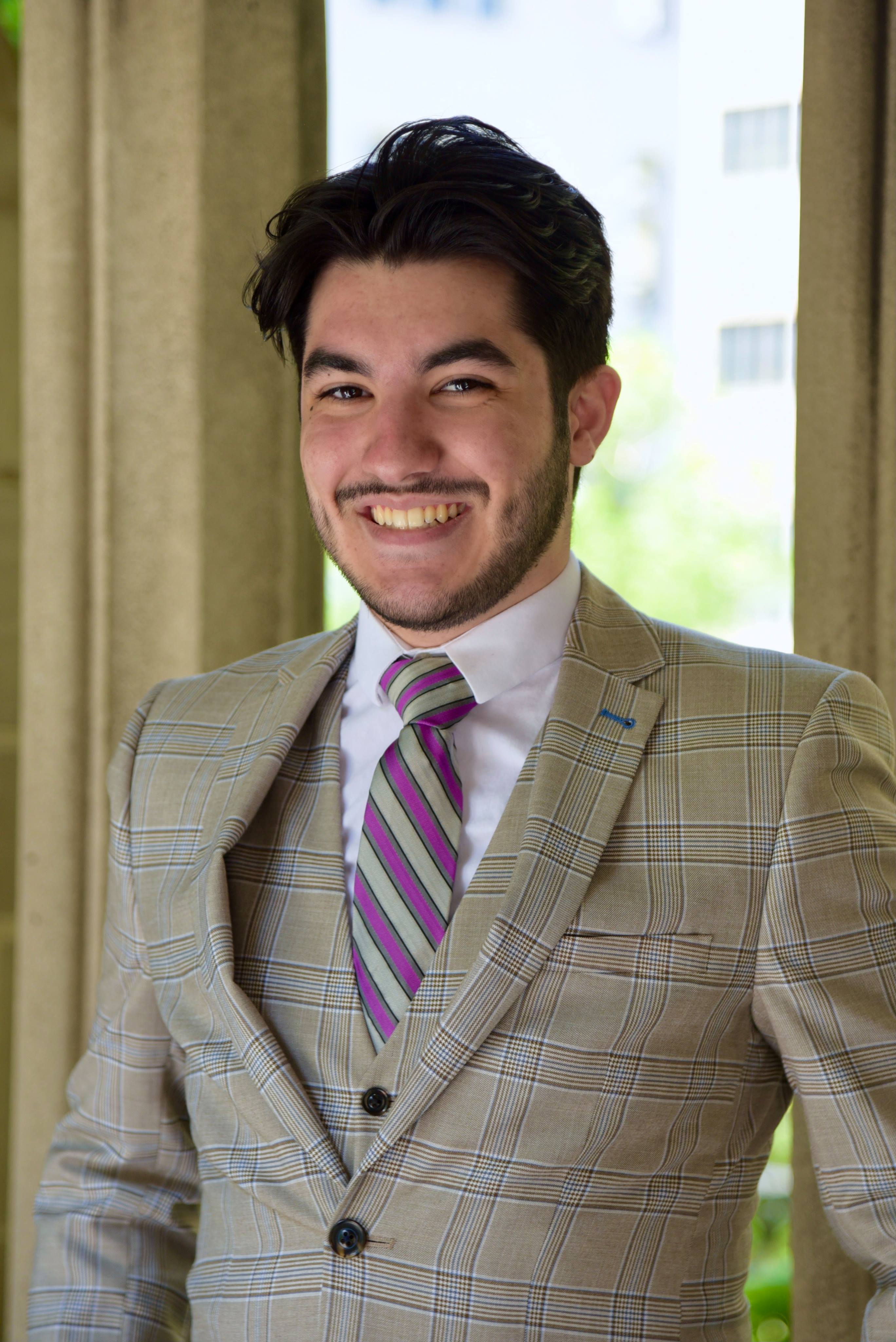 Mr. Mateo Arrizabalaga (he/him)
Mateo Arrizabalaga is a member of the class of 2023 majoring in History and Latin American and Caribbean Studies. This will be his fifth straight year as a member of MUNUC Crisis, having participated twice as a delegate, once as an AC and last year as Crisis Director for the Kingdom of Hejaz. Beyond MUN he enjoys reading articles, news and wikipedia, cooking, watching soccer, and having pointless philosophical debates with his roommates. Beyond everything else, Mateo is super excited to take crisis to the next level and pass on the love for MUN and pedagogy to the next generation.